Join us for
A LIVE DIGITAL DISCUSSION
Tuesday, September 28, 2021
8PM ET | 7PM CT | 5PM PT
With Sheikh Hamza Yusuf
Get ready! Watch a highlight from our last event


AN INTRODUCTION TO ISLAMIC HOME FINANCING
Understanding Riba and the Emergence of the Islamic Finance Alternative
Join Sheikh Hamza Yusuf and Hussam Qutub for
a Live Discussion on September 28, 2021
Sheikh Hamza Yusuf and Hussam Qutub discuss the destructive nature of Riba and how its prohibition predates Islam. In addition, we explore the benefits of Islamic financial transaction laws, and how one structure – the Musharakah Mutanaqisa – ensures a permissible path for Muslim Americans to finance homes while becoming one of the most unique mortgage structures to hit the US Market.
Registration for this event will move fast, so sign up and don't miss your chance to learn and hear from Sheikh Hamza Yusuf, named one of The Muslim 500's most influential Islamic figures in the Western world.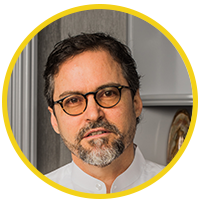 SPEAKER
Sheikh Hamza Yusuf
Islamic Scholar, Author, Co-Founder, and President of Zaytuna College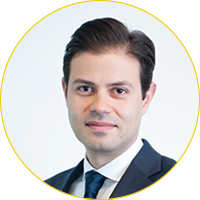 SPEAKER
Hussam Qutub
Senior Vice President National Sales Manager Guidance Residential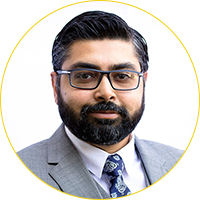 SPEAKER
Salman Ali
Sales Vice President Regional Manager, Mid-Atlantic Guidance Residential
About The Speakers
Sheikh Hamza Yusuf
Hamza Yusuf serves as president of Zaytuna College. In addition to teaching several subjects in Zaytuna's curriculum, he has authored numerous encyclopedia entries, academic papers, and articles on Muslim bioethics, legal theory, abortion, and many other topics. His books and translations include The Content of Character: Ethical Sayings of the Prophet Muhammad, The Prayer of the Oppressed, The Creed of Imam al-Tahawi, Purification of the Heart: Signs, Symptoms, and Cures of the Spiritual Diseases of the Heart, and Caesarean Moon Births: Calculations, Moon Sighting, and the Prophetic Way. He is a member of the Supreme Fatwa Counsel serving under his mentor, Shaykh Abdallah b. Bayyah, and serves as vice president for the Forum for Promoting Peace in Muslim Societies, an international initiative which seeks to address the root causes that can lead to radicalism and militancy. He holds licentia docendi in several Islamic subjects, a BA in Religious Studies, and a PhD in North and West African intellectual history.


Hussam Qutub Senior Vice President and National Sales Manager, Guidance Residential
Hussam Qutub has served in a number of senior capacities with Guidance Residential since its first year in business. He joined Guidance Residential in 2003 as Vice President of Marketing and Communications where he played a significant role in the company's first 10 years of expansion and its path to dominance in the marketplace. During his tenure, Mr. Qutub has been a featured speaker on the topic of Islamic home financing at over a dozen major conferences and has been quoted in a number of major national and international news outlets.

Today, he leads Guidance's national sales and business development efforts with a major focus on growing the company's market share and its relationships with Realtors and community leaders. Mr. Qutub is a graduate of George Mason University where he earned a BA in International Relations.


Salman Ali Vice President & Regional Manager, Guidance Residential
Salman Ali is the Regional Manager for Corporate Sales and the Mid-Atlantic Region at Guidance Residential. Mr. Ali has over 20 years of experience in the banking and financial services industry and has been with Guidance Residential for over 13 years. He has a passion for Islamic Financing and enjoys educating others on the subject. He is also a history enthusiast from Virginia who enjoys collecting and studying historical artifacts.